What is Content Marketing?
Content marketing is a strategic marketing technique with the goal of creating valuable, high-quality content to promote your brand, as well as informing and engaging your target audience. The type of content you produce and share will be closely related to what you sell.
Whilst content marketing is created to inform consumers, it doesn't mean it can't be entertaining. In fact, content that is entertaining to your target audience often performs the best. Content marketing formats include, but aren't limited to: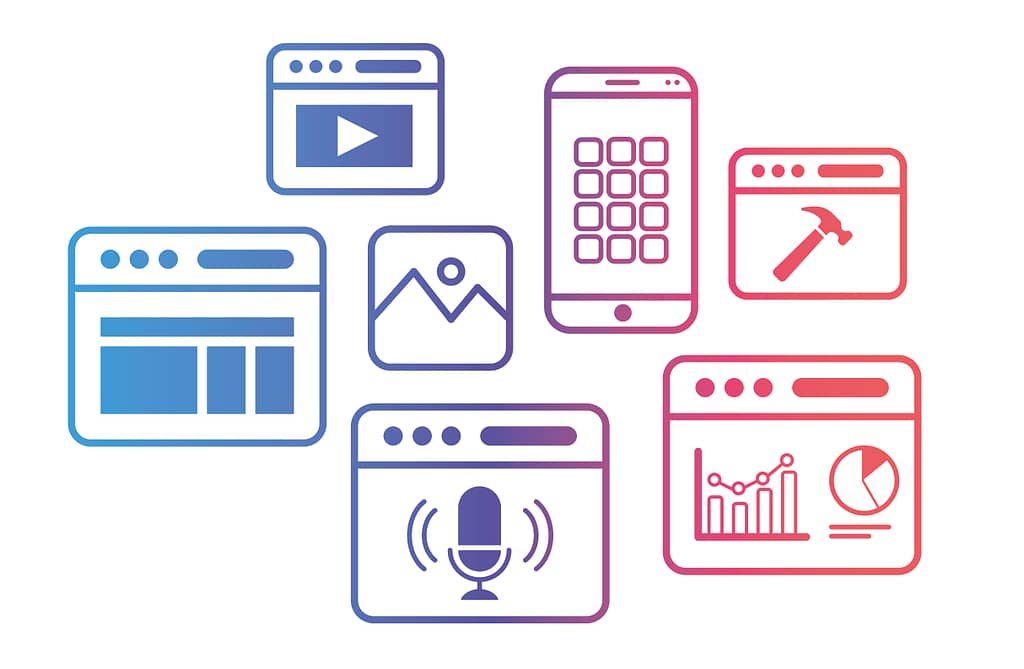 Blog posts
Videos
Images/GIFs
Infographics
Podcasts
Apps/games
How-to guides
Why Should I Invest in Content Marketing?
One of the main reasons businesses are hesitant to invest in a content marketing strategy, is they think they are in a 'boring' industry, with no scope for creating interesting and engaging content. This simply isn't the case; there are plenty of examples of 'boring' industries that are producing great content for their audiences. With the right content marketing strategy, any industry will see the benefits.
Content marketing typically sees a high ROI; with great content you'll see improvements in brand visibility, reputation, engagement, traffic and most importantly, conversions. Depending on the type of content you are producing, content marketing also has very few upfront costs, making it less risky than other marketing strategies.
We also recommend content marketing because it synergises well with other marketing strategies, for example a content strategy could help SEO by driving more organic traffic, or providing more attractive landing pages for email and social media marketing.
Content marketing is becoming more and more competitive and there's a good chance your main competitors already employ a content marketing strategy. Starting your content marketing strategy sooner rather than later will allow you to maximise the content opportunities available to you.